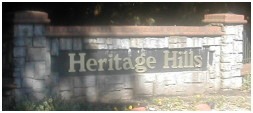 This is the official site of the Home Owners Association for Heritage Hills community, located in Sammamish, Washington. For any questions concerning Architectural Approval (painting house, cutting down trees, etc.) please check the FAQ and fill out a form in the Architectural Control link to the right.  For all other questions or concerns please contact the Property Manager, Phil Horn, via the "Report Issues or Questions" link on the right.

If you have your banks send us your checks, the address is:
     Heritage Hills Home Owners Association 
     22116B NE 27th Pl
     Sammamish, WA 98074

Sorry, there is no drop off option as it is an empty slot in one of our mailboxes that we are using as a free PO Box.